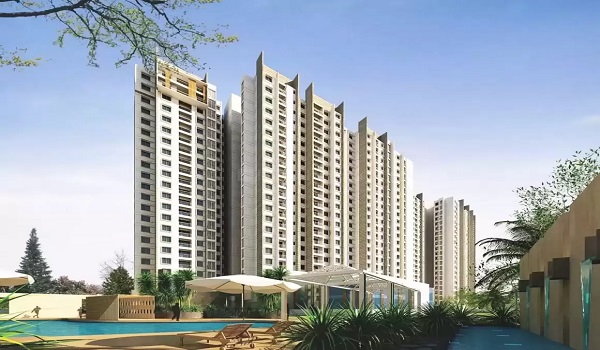 Prestige Serenity Shores is an upcoming residential project by Prestige Group in Whitefield, Bangalore. It's the best place to live because the flats are well-designed and there are many services. It is an apartment-based project offering luxury 1, 2, and 3 BHKs. And the apartment size varies from 905 square feet to 2882 square feet. Those needing a pleasant and exciting place to call home need look no further. If you and your family desire a quiet place to live, you should move to Whitefield's this project.
Prestige Serenity Shores fulfill modern families' needs and expectations. The flats in the building are large, modern, well-designed, and elegantly finished. The units take advantage of natural light, airflow, and privacy, so the people who live there will be comfortable. The people living in this project have things making citizens' lives better. The project has a clubhouse with a pool, a gym, landscaped grounds, a place for kids to play, and places to play sports. These places give people in the area a lot of ways to relax, have fun, and meet new people.
The Prestige Group is India's best real estate company. It has a good reputation for doing good work and listening to customers' wants. Prestige Group's many residential, business, retail, and hospitality projects continue to change the real estate market and give people all over the country places to live and work. Prestige Group has done great jobs in real estate and won medals and awards. The builder has won awards for their customer service, being environmentally friendly, and the quality of the buildings they build.
Connectivity
Prestige Serenity Shores are easy to get to for everyone in Bangalore, which makes it a great place to live. The project has good connections to Old Airport Road, the Outer Ring Road, and the Whitefield Main Road. Popular spots like Marathahalli, Electronic City, and Koramangala are easy to get to from these roads. People can move around more easily when there are good roads. The project is in Whitefield, which enjoys excellent connectivity.
Perks of living in Prestige Serenity Shores
Return on Investment - High rates of return will come from investing in places with a bright future. The prices of homes in Whitefield have increased because it is close to big job centers, and more and more high-tech companies are moving there. Since more people are going to the area to find work, people want to live there. When it's time to sell, you'll be able to get top dollar for the flats in this building.
IT Tech boom continues - Many young people can get steady work at MNCs, IT companies, and startups in Whitefield. Because of the International Tech Park and other parks like it, it has become a center for technology. Whitefield is a great place to invest because it's where big businesses have set up shop or grown. Even if the tech boom doesn't stay the same in the future, people still like to live in these stunning houses.
Easy to access - The location of the project is perfect. So, the city's prominent places and places where businesses exist are nearby, like restaurants, shopping centers, offices, and shopping centers. You won't have any trouble getting to this project because of ease. Near Whitefield, there are many other places to go. For instance, INOX: Forum Mall, The Bangalore Palace, Fun World Amusement Park, Cubbon Park, etc.
Security and Convenience: People living in this project get the most care regarding their safety and security. The project has high-tech security measures like guards who work around the clock, CCTV cameras, and limited entry spots. If people take these steps, people can live in a safe place without thinking about their safety. There is lots of parking, and a generator is available in the event of an electrical outage.
Conclusion
Prestige Serenity Shores is a pleasant and quiet place living in Bangalore City. It is in Whitefield. It is a great location for folks to call home. With its well-designed apartments, many services, connectivity, and closeness to schools, workstations, and leisure areas.
Prestige Group prelaunch apartment is Prestige Southern Star.